When it comes to most plumbing projects, you don't need an expensive plumbing company. At HomeMaxPro, we can install a new faucet, fix your leaky pipe, install a new sink or appliance - all for much less.
As a licensed and insured home improvement contractor, HomeMAX Pro handles all types of plumbing repairs. Got a leaky faucet that ruined your flooring? We'll repair them both. Need a new faucet intall? Toilet needs repaired? You can call HomeMAX Pro for any type of home plumbing repair!
Plumbing Repair Services - Baltimore, Anne Arundel, Howard, Carroll Counties
Give us your honey-do list and we'll get it done quickly and efficiently. We serve residents in Baltimore, Annapolis, Towson, Hunt Valley, Rosedale, Parkville, Owings Mills, Pasadena, Crownsville, Timonium and beyond.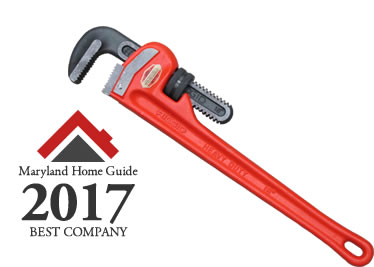 Why Choose Us?
We're Trustworthy
Full Range of Skills at Low Rates
Safe, worry-free experience
Fully Licensed & Insured
Exceptional Workmanship Guaranteed
We clean up when we're done!
Why We're Different
We're not a national franchise – we're family owned and operated and we depend on local, repeat business. Hire us for an hour or an entire day – either way, you get exceptional customer service, honest and fair pricing and quality workmanship. We'll give you a fast and fair estimate – often, right over the phone.
What we do:
Faucet Repair
Faucet Replacement
Leak Repair
Toilet Repair/Replace
Sink Drain Problems
Water Heater Issues
Sump Pump Issues
Outdoor Plumbing
Unclog sinks, toilets
Dishwashers
Garbage disposals
Install vanity
Install sinks
Caulking/Flooring Repair
and much more!
We accept cash and major credit cards.
If you don't want to do it - HomeMAXPro will!
Licensed and insured in Maryland. MHIC #106366